Our classic fleet of vintage rentals encompasses the most iconic cars from days gone by. Thrill your inner car lover with one of these beauties on the streets of Las Vegas.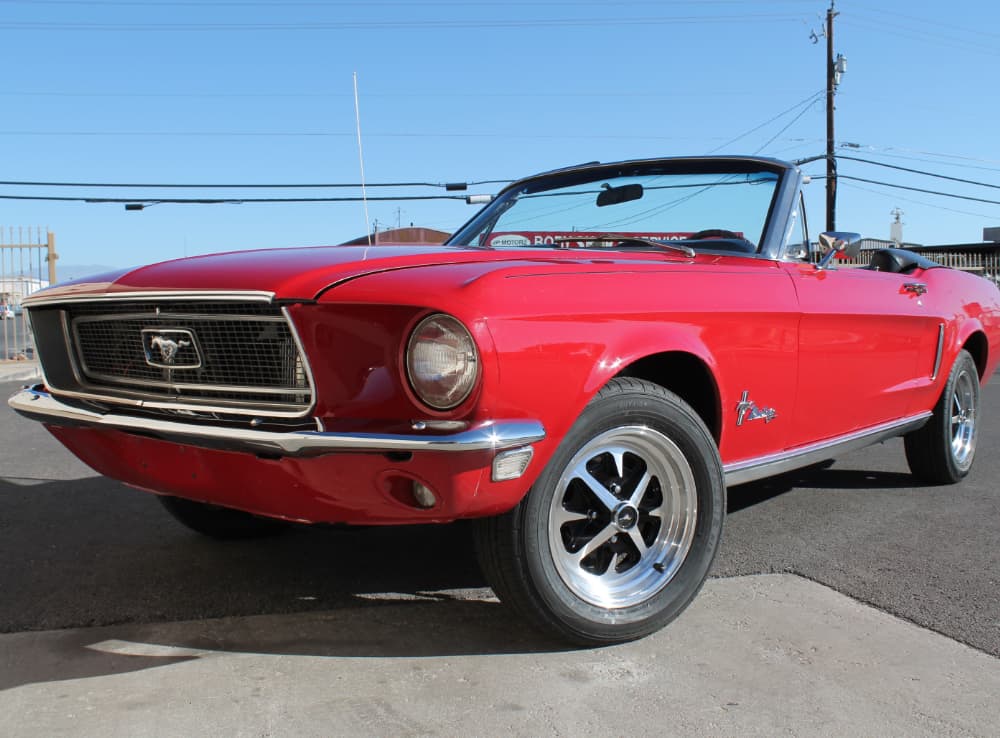 Winter Special: 4 Hrs: $249 | 8 Hrs. 9AM-5PM/ Overnight 4PM-9AM $499 | 24 Hrs: $599 from November 1 thru December 23
***Must have U.S. Auto Insurance to rent this vehicle.   The Ford Mustang is one of …
" I would recommend this company to anyone! Tidy honest and beautiful hard cars are sold here. The company looks neat and is easily accessible from the highway. Michael and kami have spoken to me well and pleasantly, and I am very grateful for what they have done for me. The engineers are also friendly and take the time for you to chat. It is not a very large building, but it all seems very professional, without the hassle, you feel at home !! From now on I will keep an eye on the website, and my first choice would be Classic & Collectables Cars again in Las Vegas! "
" Mike is an incredibly honest and knowledgeable car enthusiast, who just happens to own Classic. Very well known in car circles. In fact, Counting Cars has filmed at his showroom several times. "
" The Best People, The Best Prices And The Best Classic Cars Anywhere!!! "